Pizza Machine Italian Restaurants Italian Catering in Hollywood, Pembroke Pines, Cooper City, Weston & Miramar, FL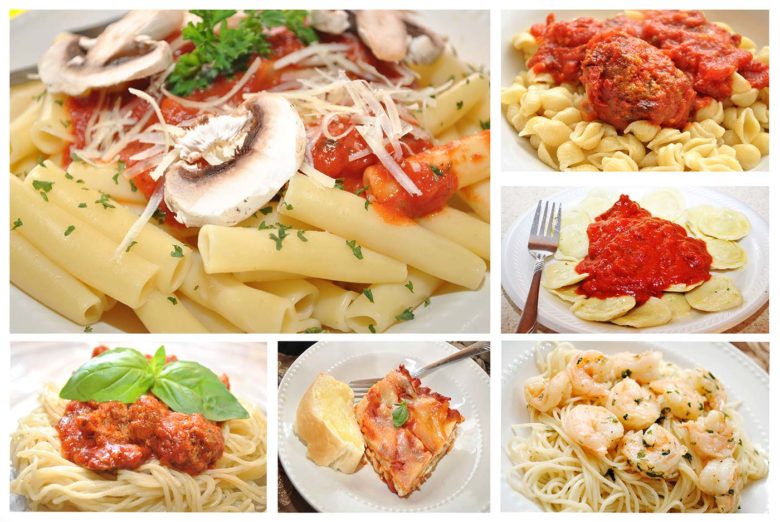 Ordering from Pizza Machine Online allows you to attend to your party and leave the catering of food to us. We can tailor-make our menu to accommodate your needs. Contact us and we'll meet with you to go over any details you may have with your catering order. We will arrange the delivery, preparation and presentation of delicious food for you and your guests. We will cater most any event that allows food to be brought in such as a company lunch or dinner, rehearsal dinner, bridal shower, wedding reception, sweet 16, baby shower, fund raiser, birthday party, or bar / bat mitzvah.  Ask us how we can help make your next event one you'll be proud of.
Please call 954-437-3333 or Contact us with any questions.
Catering Menu
| | Full Tray | Half Tray |
| --- | --- | --- |
| PASTA | | |
| Spaghetti | $55 | $30 |
| | | |
| OVEN PREPARED PASTA | | |
| Baked Ziti | $65 | $40 |
| Stuffed Shells | $65 | $40 |
| Spaghetti w/ Meatball | $65 | $40 |
| Fettucini Alfredo | $75 | $40 |
| Cheese Raviolli | $65 | $40 |
| Homemade Lasagna | $75 | $45 |
| | | |
| ENTREES | | |
| Eggplant Parmigiana | $65 | $40 |
| Chicken Parmigiana | $75 | $40 |
| Chicken Marsala | $100 | $55 |
| Chicken Francese | $100 | $55 |
| | | |
| SALADS | | |
| Salad | $40 | $25 |
| Caesar | $45 | $25 |
| Antipasto | $60 | $35 |
| Tuna Salad | $55 | $35 |
| Chicken Caesar Salad | $60 | $35 |
| Chef Salad | $60 | $35 |
| Greek Salad | $50 | $30 |
| Gorgonzola Salad | $50 | $30 |
| Buffalo Chicken Salad | $60 | $35 |
| Caprese Salad | $60 | $35 |
| | | |
| SUBS & WRAPS | | |
| Ham & Cheese Wrap | $8.25 ea | |
| Salami Cheese Wrap | $8.25 ea | |
| Turkey Cheese Wrap | $9.25 ea | |
| Tuna Wrap | $9.25 ea | |
| Grilled Chicken Wrap | $8.25 ea | |
| Steak & Cheese Wrap | $9.25 ea | |
| 12" Italian Combo | $8.25 ea | |
| 12" Meatball Parmigiana | $8.25 ea | |
| Philly Cheesesteak | $8.25 ea | |
CATERING EXTRAS
PLATES, CUPS, NAPKINS, SILVERWARE: $1.50 PER PERSON
HOT CHAFING SETUP: $10 PER FULL TRAY