It's Saturday night and you're all set to watch the football game with your friends. If you're thinking about what you should cook for the night, stress no more because delivery pizza is there to rescue you. There may be some who don't like Chinese food, some who don't like Indian food, etc. But everybody loves pizza and you don't have to break your head about what to order either. And the best part is that you don't have to waste any food because obviously, no one throws away pizza.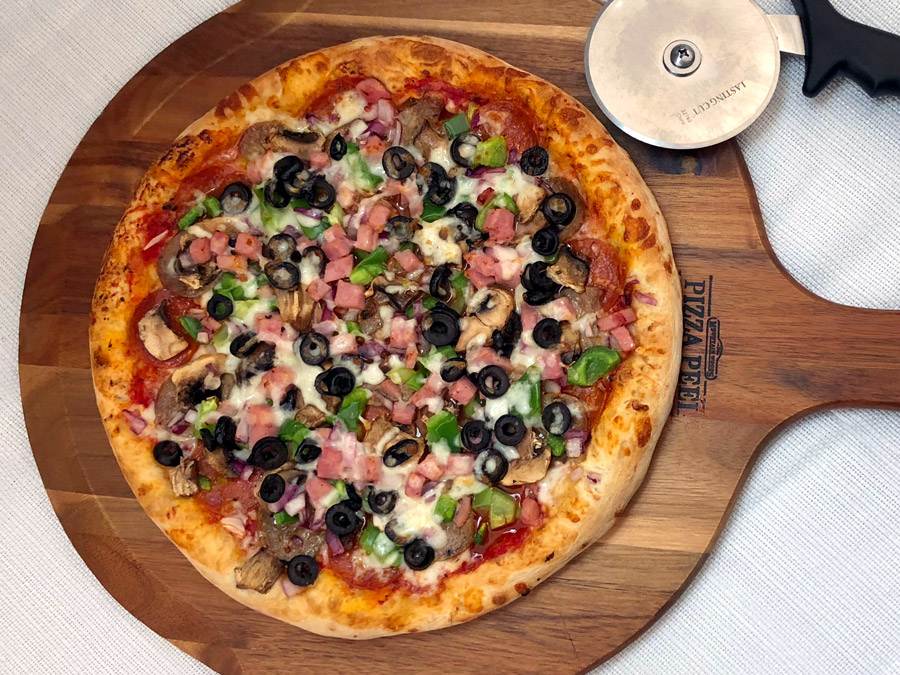 At Pizza Machine, we can help you take care of yourself and your hungry guests. We have been in this business for over 25 years so you can expect that our pizza has been perfected over time. And if you need something more than pizza, we also offer wings, burgers, sandwiches, salads, wraps, pasta, Italian entrees, and desserts. If you are from these areas – Cooper City, Hollywood FL, Miramar, Pembroke Pines, Weston, give us a call right away.
Here are some more benefits of pizza delivery:
When you order it from your favorite pizza shop, you control which ingredients are served. You can ask the restaurant for the exact ingredients you want and specify if you would like them in larger or smaller amounts. You can also combine any fruits, vegetables, or meat found on the menu, plus ask for crust options to make sure your pizza is still nutritious.
Ordering pizza and having it delivered saves you time and the frustration of dealing with traffic to pick it up. Pizza delivery offers you a healthy meal brought right to the comfort of your home. There are also other items found on most pizza shop menus that can give you healthy and delicious alternatives.
So, if you are hungry for some pizza, order online or call us at 954-437-3333.