Are you in love with Italian cuisine? It is certainly one of the most delicious cuisines of all times. The strong flavors and mouthwatering seasonings are something which lures every foodie. So, it is natural that you will also be extremely fond of pizzas. But are you facing health issues for which you have been asked to cut down on pizza? Well, many people are under the misconception that pizza is an unhealthy food item. But it is available in a wide variety these days. So, you can enjoy several kinds of healthy pizza too. One of the right choices for you would be the gluten-free pizza. We, at Pizza Machine, are one of the most reputed and celebrated restaurants which also offers delivery services. So, whether you want to dine out with your friends and enjoy something outside or just sit indoors and chill over Netflix, you can get the delicious pizza both in the restaurant as well as delivered at home. We are known for our dedicated and fast service along with a lip-smacking quality of food. So, if you belong to areas like Cooper City, Hollywood FL, Miramar, Pembroke Pines, or Weston, then you can resort to us without further delay.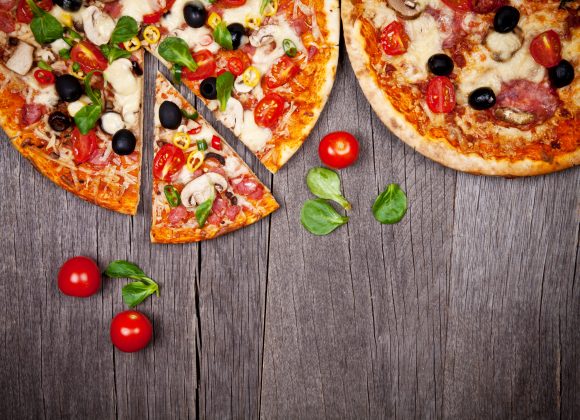 Here, we have enlisted a few questions to ask while opting for healthy pizza in any restaurant. Take a look.
What sort of seasonings, flavors, or toppings are available for the gluten-free pizza?
You are opting for a healthy pizza but are definitely not ready to compromise when it comes to the taste. So, you should ask of all kinds of seasonings and toppings are available for the gluten-free pizza.
Do you charge extra for gluten free?
It is important to think about your pockets too regardless of how much you love pizza. So, it is important that you ask the restaurant if they charge anything extra for this pizza. And accordingly, take your decision.
So, if you think we have the right answers to these questions, then contact us today.