Are you suffering from any disease or disorder which makes gluten your enemy? Then, you must avoid all kinds of gluten induced products. But there are some dishes which are a little too hard to live without, isn't it? For instance, we all love pizza. It can be very difficult to not have pizza when your mouth waters at the name of it. But it won't be necessary to avoid pizza. Now you can gluten-free pizza. We, at Pizza Machine, can be the right choice for you. We are one of the oldest pizzerias in South Florida which has been in this business for over 25 years. We bring you a wide variety of Italian cuisine in our lip smacking menu. We can also provide you with catering and delivery services. We are known for our well trained and efficient stuff who can bring you your favorite food without wasting anytime. So, if you are based in areas such as, Hollywood, FL, Cooper City, Miramar, Weston, or Pembroke Pines, then you can choose us.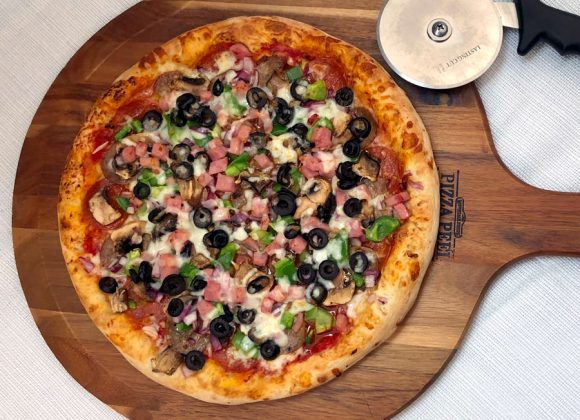 Here, we have put together a few questions to ask a restaurant offering gluten-free pizza. Take a look. 
What kinds of toppings are available for 

gluten-free

 pizza?

 
This is a special kind of pizza that you are ordering. The toppings and flavors might be little different from the regular. It is better to know about the different kinds of gluten-free pizza available so that you can make your choice wisely. 
2. Are there any special charges for gluten-free pizza? 
Your budget is definitely important. That is why when you are choosing a gluten-free pizza, you should make sure that it is within your budget and you are not being charged anything extra for this. Ask for the price in advance and see if it is suitable for your budget or not. 
So, after getting these answers, if you are ready to order your gluten-free pizza from us, place your order today.