Whether you're hosting a party, a small family gathering or a big business event, you can never go wrong with pizzas. If you're confused about what to serve on events like these, you can always go to your local pizza store and customize your own pizza menu to accommodate your guests' tastes. A good pizza store has everything that you need whether it's the veg or non-veg options.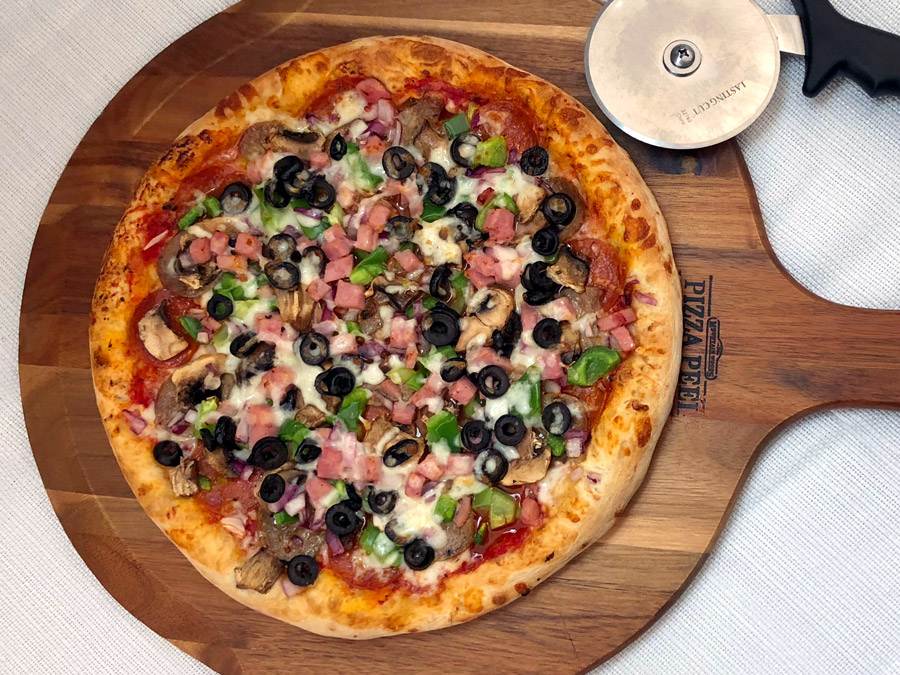 At Pizza Machine, we have been serving thousands of satisfied customers for over 25 years with the best ingredients and highest customer service. Our pizzas are made with the finest mozzarella cheeses in the world to provide you with a mouthwatering experience. If you want to customize your pizzas, we can guarantee you that we can provide you with any combo that you need. We provide our services to Hollywood, FL, Cooper City, Miramar, Weston, and neighboring areas. If you are from any of these areas, contact us today for more information about our services.
Here are some health benefits of pizza from local pizza delivery stores:
Local pizza stores tend to make pizzas with fresher ingredients. If you are concerned about your health but love fast food, pizza is a good option because it offers one of the highest vegetable content among all the fast foods in the market. There are a number of pizza options that contain high nutrients and will boost your overall health.
The people in local pizza restaurants will not use frozen food like the big fast-food chains. They usually prepare their own dough, their own sauce, and fresh vegetables as toppings. In short, local pizza stores serve you food just like you would serve in your own home.
So, if you are interested in our services, contact us today. Your body will stay healthy.