Are you fond of Italian cuisine? Everyone loves Italian food because it is light, mouth-watering, and fresh. Be it your birthday, anniversary, or any sort of celebration, people prefer Italian food. One of the most popular options in Italian cuisine will be pizza. Starting with children to the elderly, everyone loves to gorge on pizza. You should look for a pizza restaurant that offers a huge variety of pizza, tastes mouth-watering, and also has delivery options. We, at Pizza Machine, can be the right choice for you. We are a popular and one of the oldest pizzerias in South Florida which has been in this field for over 25 years. We can provide you with a great menu with all kinds of Italian food, right from pasta to pizza. We also have a local pizza delivery option and an online order service. We get our pasta directly from Italy and our tomatoes are freshly picked in back from the San Joaquin Valley. So, if you are located in areas like Hollywood, FL, Weston, Miramar, Pembroke Pines, or Cooper City, then you can choose us.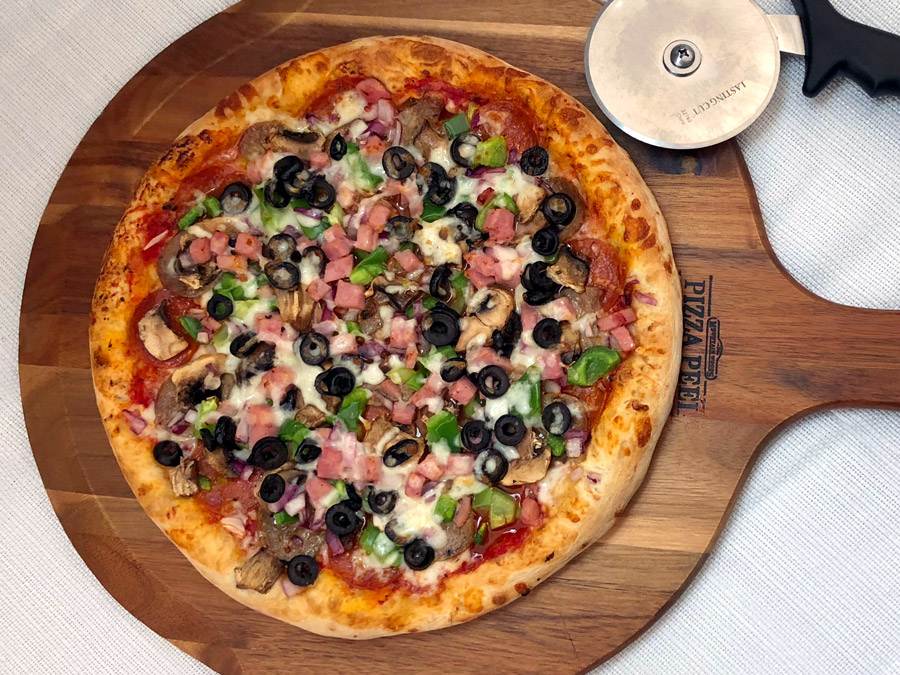 Here, we have put together a few questions to ask your local pizza delivery service. Take a look.
You might have a craving for pizza at orders of the day. Or you might make a sudden plan to have a party with friends over pizza. Then, you might need to choose a pizza service which delivers 24/7. That is why you should ask if they will operate 24/7 or not.
What are your delivery charges?
Nothing in life is free. That is why you must make sure that the amount charged by the company is suitable for you. If you get an estimate, it will be easier for you to understand if you can afford the service or not.
So, after getting the answers, if you are thinking of choosing us, please order today.