Are you fond of Italian food? Italian cuisine has gained a lot of popularity over the last few years across the world. It truly has some of the most lip-smacking flavors and seasonings which everyone loves. So, whether you are looking to enjoy a quiet meal with your date or you want to celebrate a special occasion with your friends, people choose to often go to a local pizza restaurant. We, at Pizza Machine, can be the right choice for you. We are one of the oldest pizzerias in South Florida and bring you authentic Italian flavors and seasonings. Our menu consists of some of the most mouthwatering delicacies from Italy, given we directly import our pasta from Italy and get our tomatoes freshly picked and packed from the San Joaquin Valley. We can also help you with online orders and prompt deliveries. We also offer catering services. So, if you are from Cooper City, Miramar, Hollywood, FL, or Weston, then you can choose us without any hesitation.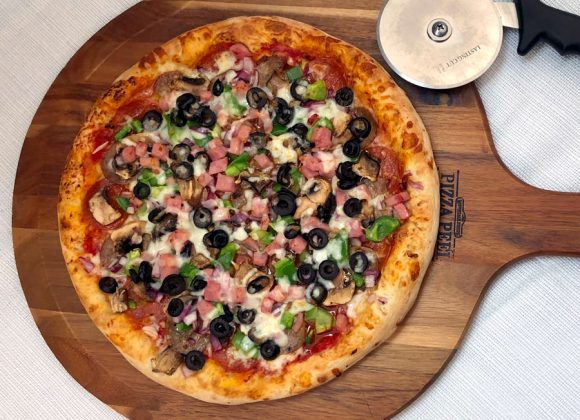 Here, we have put together a few factors to keep in mind when you are ordering from a local pizza restaurant. Take a look.
Whenever you are ordering food, the primary focus is always on the taste and quality. That is why whenever you are going to or ordering from any local restaurant for pizza, you have to ensure that it has the authentic Italian taste. Otherwise, making this effort will be futile.
You might be fond of pizza or any other Italian food but you cannot spend a fortune on it. That is why you have to check the prices offered by the restaurant and see if it is suitable for the size of your pockets or not. Just go to the menu and check the prices and any additional charges before making a decision.
So, if you are thinking of getting your pizza from us, call us now.