If you are calling your friends over for a great evening at your place, do something different this time. Get over barbecues and order pizzas online so that all of your friends can enjoy their time instead of grilling on the lawn. We all know that pizza is a universally loved food. This Italian dish is loved by everyone – from a 4-year-old to an 80-year-old. If you are looking for local pizza in Hollywood, FL, Miramar, Weston, Cooper City, then you should get in touch with Pizza Machine. We deliver piping hot pizzas at your doorstep, which are made with the freshest ingredients. We make our pizzas with love and just know what your taste buds crave. If you're still not sure about ordering pizzas for your next party, kindly read the rest of this blog.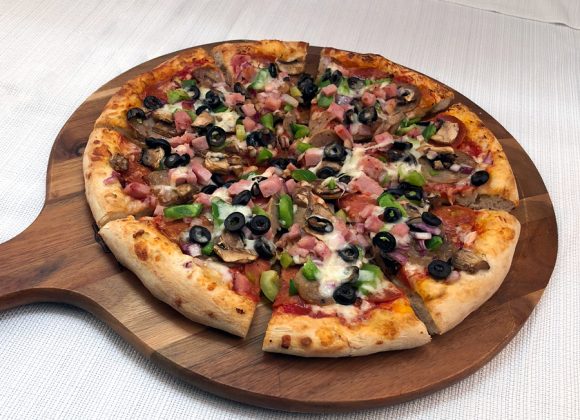 It's delicious

: One of the main reasons why you should order pizzas is because it is simply delicious! They are loved and enjoyed by all. You can choose from the wide variety of toppings we provide. Besides pizzas, we also offer burgers, sandwiches, and salads, kinds of pasta, salads, chicken wings, etcetera. So you can also order some sides to go with your pizza.

 

Fuss-free

: They can be eaten directly from the box. You don't need to do the dishes after your guests leave. They can eat it straight out of the boxes. 

 
Reasonable

: Yes, pizzas make great party foods as they are easy on the pockets! If you are treating your friends, then it is quite affordable. You can order some wings and fries to go with as well.

 
They are amazing! 
So these are a few reasons why you should order pizzas for your upcoming house party. We know that you will make the right decision. For excellent deals, get in touch with us.