Order Pizza Online in Pembroke Pines, FL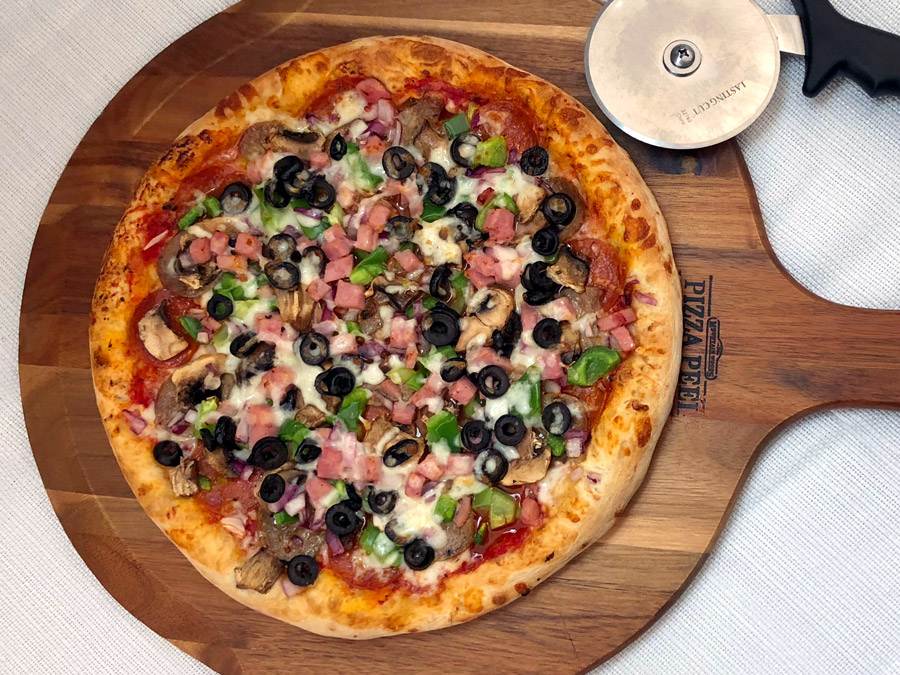 Do you crave delicious, mouthwatering pizza made in a way that any proud Italian mama would love? Then you're in the right place. Pizza Machine in Pembroke Pines, FL, makes ordering pizza online as simple as clicking a few buttons.
Not just any pizza, mind you. Our pizzas have been a community favorite since we opened our doors thirty years ago. Many people ask us whether our secret is extra cheese or a unique spice.
The only secret is that we make every meal with love. If we wouldn't love to eat it, we won't serve it to you. That's why you'll always find that we use the freshest and best local ingredients.
As part of our commitment to our clients in Pembroke Pines, FL, we keep our prices as friendly as our service. We also offer a full pizza delivery service to your home or business.
Delivery Pizza in Pembroke Pines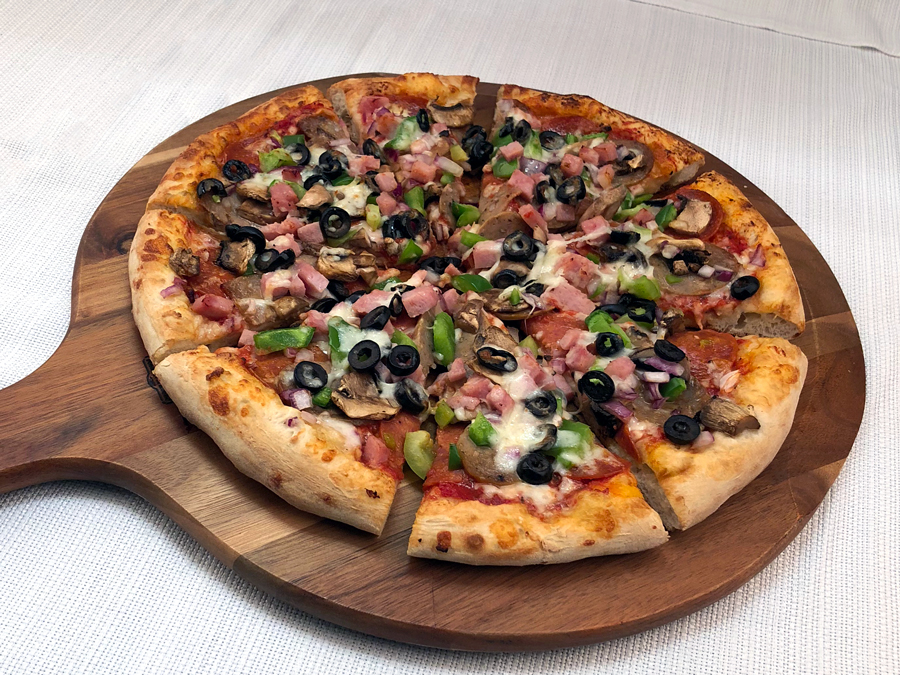 Italian food is popular in this part of the world. As a result, you have many places to choose from when you order pizza online. There are good pizza delivery vendors and bad ones like any other industry.
At Pizza Machine, we take your trust in us seriously. That's why we carefully monitor our delivery areas and online processes. Our team works hard to ensure you have a good experience whether you opt for a sit-in meal or delivery pizza.
As long as you're within one of our delivery areas, your delivery pizza will arrive hot and just like you enjoy it. There's no need to add extra cheese to pump up the flavor with us—all of our meals are delicious.
In the rare event that you may disagree, give us a call. Let's discuss the matter and come to a resolution. With us, outstanding client care comes naturally.
Pizza Delivery in Pembroke Pines, Florida
With hot, wet summers, it can be trying for the 170,000 residents of Pembroke Pines to stand over a hot stove cooking. Fortunately, there are several fine-dining and takeout options to lighten their load. What better food for a town awarded the title of "All-America City" than a tasty pizza?
Are you in Pembroke Pines, FL, and feel that craving for a delicious pizza? Order pizza online through the Pizza Machine website or contact us at 954-437-3333 and satisfy your need for cheese!