Are you thinking of having dinner outside but you are too lazy to walk out of the door? Well, the best solution when you cannot cook and neither can you order is to simply order in. Now, what kinds of dishes can be ordered easily? One of the right options for ordering something would be a pizza. Hassle-free and delicious to taste, it is a great option. Nowadays, along with offering dine-out options, you also get delivery options for pizza. We, at Pizza Machine, can be the right choice for your pizza delivery. We are an established and popular place that offers mouthwatering pizza options for you. We are known for our authentic taste and seasonings straight out of Italy. We have a tailor-made menu just to suit all our customers' tastes and preferences. We have our own blend of a premium level mozzarella cheese and supreme quality pasta and tomatoes imported from Italy and the San Joaquin Valley. We offer dedicated and efficient delivery services so that no one is deprived of the delicious pizza we have to offer. So, if you belong to areas like Cooper City, Hollywood FL, Miramar, Pembroke Pines, or Weston, you can resort to us.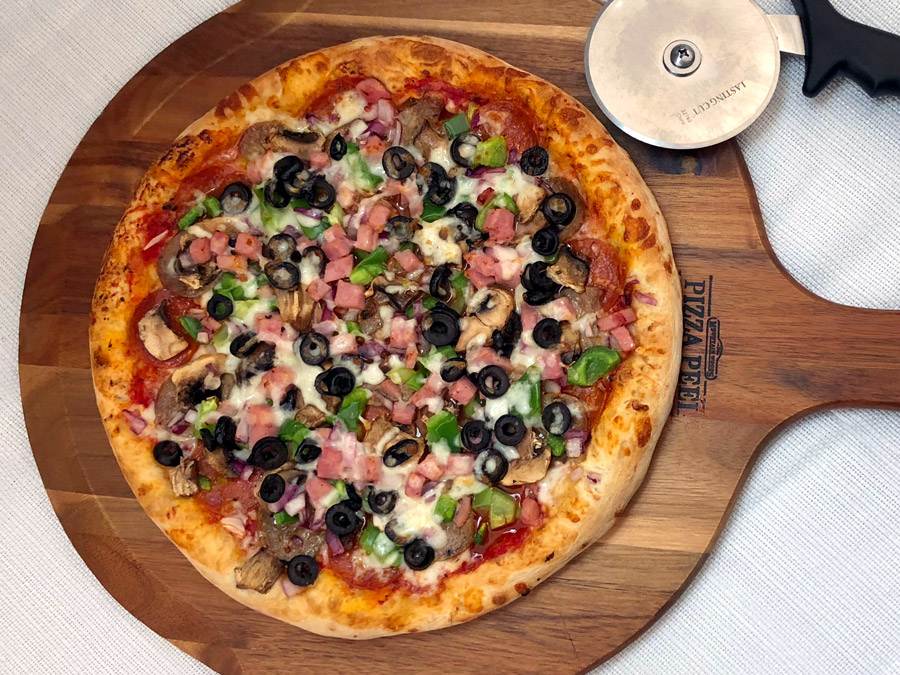 Here, we have put together a few things to check about your pizza delivery service before making a choice. Take a look.
You have to ensure that the pizza delivery service you are hiring is punctual. It should not take a long time to deliver because you want your food to arrive fast. You might be starving or there might be guests at home. So, it has to be quick.
Make sure the food is being delivered by smart, intelligent, and efficient delivery boys who have navigation skills and can reach your home without a hassle. Check if the staff they hire for delivery is capable or not. Read reviews before making the decision.
So, if you are interested in tasting our pizza and other Italian dishes, contact us today.