Are you having a craving for pizza? Do you love Italian food, especially the pizza? But is it becoming a little difficult to have your favorite pizza from the restaurants quite frequently going to the pandemic? Worry not! Nowadays, many restaurants are not just offering you dine out options but also can help you with a great pizza delivery service. Whether you are having a craving, want to enjoy a quiet date night at home, or give your friends a lavish treat at home, you can just get pizza delivered at home. We, at Pizza Machine, can be the right choice for you. We are one of the oldest pizzerias in South Florida with 30 years of experience. We can provide you with one of the best mozzarella cheeses and can offer you some of the most delicious seasonings and flavors for pizza and our other Italian dishes. We are known for our pasta which is directly imported from Italy and our tomatoes which are picked and packed fresh from the San Joaquin Valley. So, if you belong to areas such as, Cooper City, Miramar, Weston, Hollywood, FL, Or Pembroke Pines, then you can opt for us.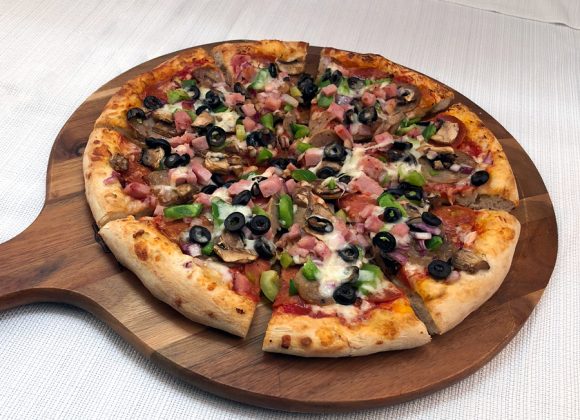 Here, we have put together a few things to check about a restaurant offering you pizza delivery services. Take a look. 
Whenever you face a craving for pizza or have your friends waiting around for the delicious pizza at home, you would definitely want a restaurant to deliver you as soon as possible. That is why you should check how speedy the service of the restaurant is. 
Another thing that you have to focus on while ordering pizza will be the variety in the menu. It should provide you with at least five or six choices of pizzas so that you can have one pizza for everyone's liking. The more variety you get, the better it is. 
So, if you want to order pizza from us, contact us now.