Pizza Machine provides the yummiest and prompt pizza delivery services in Weston, Hollywood, FL, Miramar, Pembroke Pines, Cooper City. 
When choosing the best pizza delivery service, there are several factors to consider. Here are five tips to help you make the right choice: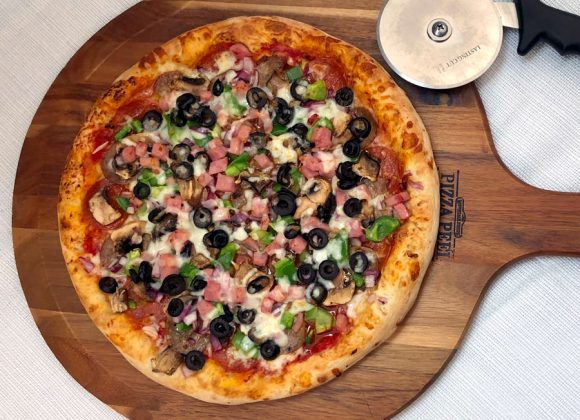 Quality of Pizza: Start by considering the quality of the pizza itself. Look for a pizza delivery service that offers fresh, delicious, and flavorful pizzas. Check online reviews and ratings to gauge the overall customer satisfaction with their pizzas.

 
Timely Delivery: One of the most important aspects of a good delivery service is the ability to deliver your pizza promptly. Look for a service that is known for its reliable and timely deliveries. You can check online reviews or ask friends and family for recommendations.

 
Menu Variety: A good pizza delivery service should offer a wide range of pizza options, toppings, and sizes to cater to different tastes and preferences. Additionally, they may also provide other menu items like appetizers, salads, or desserts. Having a diverse menu ensures that you can order something for everyone in your group.

 
Customer Service: Pay attention to the customer service provided by the pizza delivery service. A friendly and responsive customer support team can make a big difference in resolving any issues or concerns you may have. Look for services that value their customers and are willing to go the extra mile to ensure customer satisfaction.

 
Pricing and Deals: Compare the pricing of different pizza delivery services to find one that offers good value for your money. Look for any ongoing deals, discounts, or loyalty programs that can help you save on your orders. However, while pricing is important, don't compromise on quality or service solely to save a few dollars.

 
By considering these tips, you'll be able to choose a pizza delivery service that provides high-quality pizzas, timely deliveries, a diverse menu, excellent customer service, and reasonable pricing. Please call us or drop an email.