Do you love Italian food? Then, the first thing that pops up in your head when you hear Italian must be pizza. It is quite a popular item and can be enjoyed alone or in a party with your friends. But first you must find the perfect pizza restaurant around you. We, at Pizza Machine, can be a good choice for you. Whether you want to hang out with your friends on a Friday night or simply enjoy a lazy Sunday at home, we can help. We offer both dining and delivery services for our guests. Our Italian cuisines are finger licking delicious and we get our pasta and tomatoes freshly packed from Italy which has enabled us to retain the authentic flavor of Italy. Our menu consists of pizza, pasta, burgers, wings, wraps, and salads along with desserts too. With our amazing taste and dedicated services, we have become a preferred choice for pizza lovers. So, if you are from areas like Weston, Hollywood FL, Miramar, Cooper City, or Pembroke Pines, then you can choose us.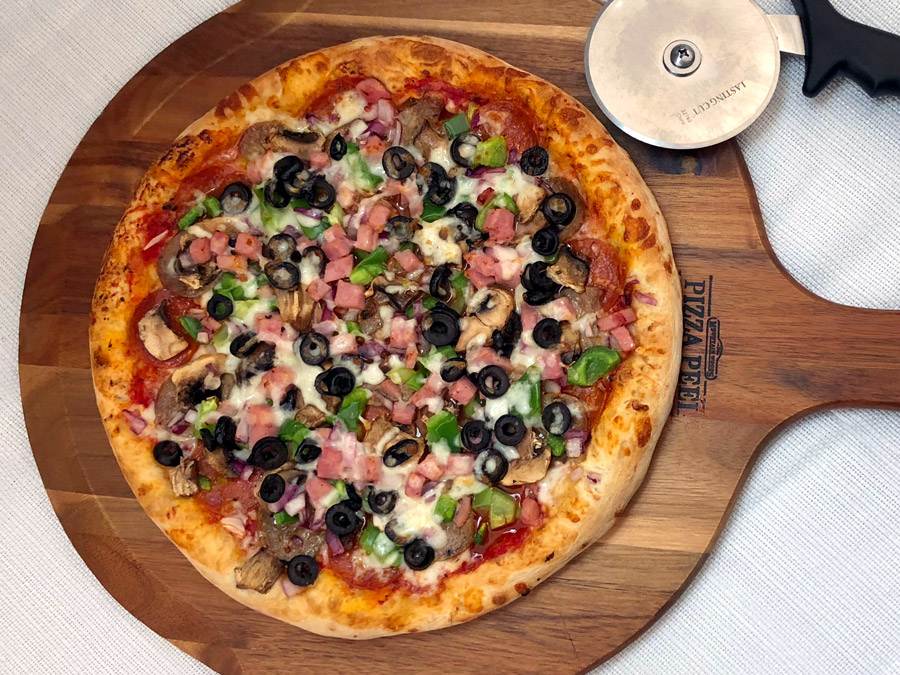 Here, we have put together a few questions to ask your pizza restaurant. Take a look. 
What kinds of pizza variety do you offer?
There are various kinds of pizza in the market. You would want to know if there is a lot of choices you can get in the menu. It is better to ask your options to know these so that you make a well-informed choice.
What are your opening hours?
You must understand that the restaurant might not be open 24×7. You have to ask the restaurant about their timings. If you plan to come with friends, you can decide on the timings this way. You might also decide to take delivery if they are closed. That is why you must ask about their opening hours.
So, if you think you want to try our pizza or anything else on our menu, then contact us now.