You will find many good pizza restaurants serving Cooper City, Hollywood FL, Miramar, Pembroke Pines and Weston. However if you want to find a great pizzeria you need to look a bit more closely. Sometimes it helps to ask the locals. When looking for the pizzeria in town you will likely stumble upon Pizza Machine. There are one of the great pizza restaurants serving South Florida.
Typically you will find great pizza restaurants are family owned and in their second or third generation. They offer authentic Italian cuisine and they use the finest ingredients. These include imported Italian pasta, premium mozzarella cheesed and tomatoes from the San Joaquin Valley. Their chefs know how to prepare the best pizzas and Italian dishes.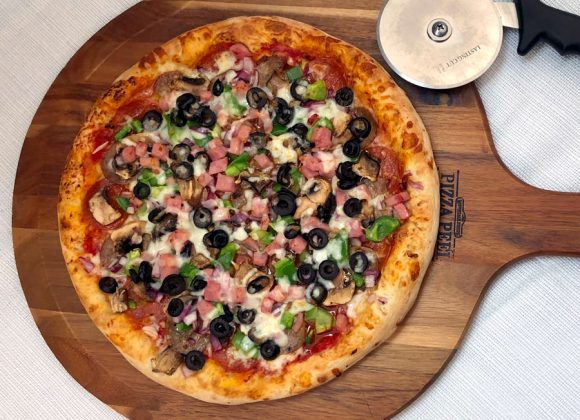 You will of course be able to order from a wide selection of pizzas. These would include traditional or classic pizzas as well as speciality pizzas. These pizzas are also available in different sizes and you have a wide selection of topping that range from vegetable to meats, from extra cheese to extra dough.
Pizza restaurants don only serve pizzas. You will also find a selection of pasta dishes, appetizers, salads, wraps, foot long sub sandwiches as well as desserts Combos are also popular. For example a pizza and wings combo or a special such as the family works.
Although pizzas are a top seller, pasta dishes such as baked ziti, lasagne, ravioli and stuffed shells are also popular. After all it is hard to resist a three-layer meat and cheese lasagne covered in a delicious marinara sauce. You will also find speciality items such as gnocchi.
The best pizza restaurants make great food, offer variety and combine it with excellent service. fast delivery and overall quality. If you want great Italian food, then you need to order from top-notch pizzerias such as Pizza Machine.