Pizza Restaurants, Italian Restaurants, Catering and Pizza Delivery in Miramar
Pizza Machine is ready to help you out with whatever you need for hot, delicious, delivered food. Looking for lunch for the office? Quick delivery for dinner tonight? Catering for your next event? Pizza Machine has it all! We are one of the top full-service Italian restaurants servicing Miramar with a full menu. We solve all your needs whether a pizza craving, quick and affordable dinner, or catering.
Event Catering and Office Catering from Italian Restaurant for Miramar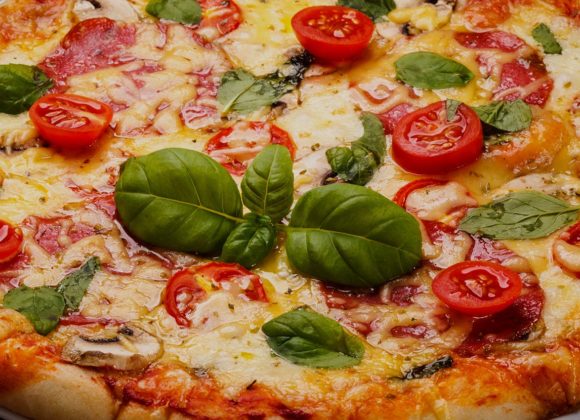 We know it is hard to please everyone when it comes to catering. You have some guests that want to eat light or vegetarian, others that would love a full, comforting meal. Our catering menu has a wide selection of salads and appetizers to pasta and entrees. You get to create the meal you want from a menu of one of the top Italian restaurants in the area. We also offer flexible Italian catering for Miramar. If there is something you want but it is not on our catering page, we will be happy to tailor a menu for you.
Some of the events we have done catering for include:
Company Dinners
Office Lunches
Rehearsal Dinners
Bridal Showers
Fund Raisers
Birthday Parties
Bar / Bat Mitzvah
Family Reunions
Club Activities
We handle the delivery, set-up, and presentation so all you need to do is point the way to the buffet!
Pizza Restaurants and Italian Restaurants in Miramar
Whenever you are looking for pizza restaurants in the Miramar area, be sure to check out Pizza Machine. We have been here for over 30 years and on the third generation as one of the top excellent pizza restaurants in the Miramar area. We have seen this community grow and change and have made changes to one as we are committed to what our Miramar customers want, such as the gluten-free crusts as requested by customers. We also go out of our way to find the finest ingredients including premium mozzarella cheese from around the world, pasta imported from Italy, and tomatoes from San Joaquin Valley.
Pizza Restaurants in Miramar
Miramar is a growing city with population growth rates that hit almost 80% and 70% in 2000 and 2010, respectively. What else did this growth bring? Business! Many companies have headquarters, branches, or offices throughout Miramar. What a better way to reward hard-working employees than a weekly or holiday lunch. And if your office ever finds they need to work through lunch or long into the night, remember that Pizza Machine delivers hot entrees, subs, and salads throughout Miramar.